Info!
Ab Sonntag werden alle Liftanlagen in Tirol aufgrund des Coronavirus geschlossen, deshalb können auch wir nur noch bis Sonntag Kurse durchführen.
Wir bedanken uns bei allen Kunden für die super Saison und freuen uns schon auf nächstes Jahr!
Schaut doch auch mal im Sommer bei uns vorbei, wir sind ab Anfang Juni mit Bergsport TOTAL voll am Start!
mit sportlichen Grüßen
das Skischule Total Team
SKI SCHOOL
WELCOME TO THE SNOW ADVENTURE!
Our motivated team strives to offer you a snow adventure with all winter and snow sports.
In the summer we bring you with Bergsport-Total into the mountains of the Zugspitzarena (see www.bergsport-total.at).
As ski instructors & mountaineering professionals, we are on hand with help and advice and would like to pass on our snow and mountain enthusiasts to all children and adults.
NEWS
Heliski adventure Kamchatka
Ein absolutes Highlight ins unserem Wochenprogramm ist die Wandertour über das Gatterl auf die Zugspitze – Für viele ein langersehnter Traum! [...]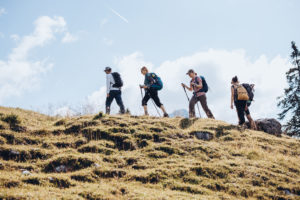 3x die Woche bieten wir das E-Bike Trail Abenteuer an – Am Montag und Dienstag sind auch Anfänger herzlich willkommen – Über Wurzel und Stein [...]
Das absolute Highlight im Wanderjahr! Bereits zum 40. mal erwandern und erklettern unsere Gäste die Wanderwoche von 6.9. – 11.9.2020. Wir [...]